Guest Blogger: Elizabeth Rose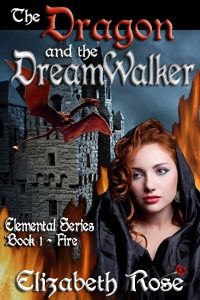 Scottish MadMan MacKeefe
Thank you Kate for having me as a guest on your site today. I'd like to start by introducing myself. I am Elizabeth Rose and the author of 29 books. I know there are other authors by the same name out there, but you can tell my books by the rose on every cover. I make my own covers as well as my own book trailer videos.
I write medieval romance as well as paranormal and some contemporary. I have been writing all my life, and had my first novel published back in 2000. Now I have to tell you how I decided to write romance.
At the time I was writing children's books believe it or not, and I received something in the mail from Harlequin that said I won money and free books. So, being curious, I took the bait. I then received my fifty-cent check and four free historical romances. At the time, I had a bad impression of romance novels in my mind, never having read one, just going on what I thought I'd heard. I was going to ship them off to my mother-in-law but decided maybe I should read one first, because if it was bad and embarrassing, I wouldn't even send them.
Hence, the first romance novel I ever read was The Saxon by Margaret Moore. I loved it, and from that day on was hooked. Then someone in my critique group suggested I try writing romance, and that's when I found my niche.
My latest novel, Ian – Book 3, of my Scottish MadMan MacKeefe Series is now available. What is a MadMan MacKeefe you ask? Well, he is a Scottish Highlander from the MacKeefe clan (my own invented clan as I've never heard of the MacKeefes anywhere else) who is mad in one way or another.
A MadMan MacKeefe does dangerous crazy things, and thinks it exciting. He usually has unique looks, and of course is sexy. Onyx, in the first book of my series has two different colored eyes, and since people were superstitious back then, he is feared and thought of as a devil because of it. He is also crazy because from birth he has had anxiety spells that slow his breathing and heartbeat so much that he seems dead. This causes him grief at times, like right after an exciting bout of love-making, or when he's thought to have died from the plague and thrown onto the back of a cart of dead plague victims.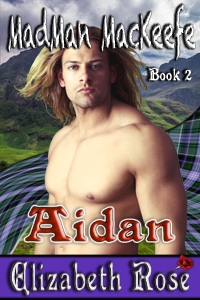 A MadMan MacKeefe has a different way of thinking, and some odd habits as well. For example, Aidan, in the second book of the series sleeps on the Stone of Destiny, using this Scottish coronation stone that he is guarding as his pillow. It is said that Jacob from the Bible used it to have prophetic dreams, and Aidan experiences this as well. These MadMen often have odd pets, as we see by the fact Aidan has a pet red squirrel he's saved from dying and it travels by sitting on his shoulder. Onyx has a pet Scottish wildcat, and Ian has a huge Wolfhound that seems to always know what he's thinking.
And while a MadMan MacKeefe is sexy, strong, and a great fearless warrior who knows how to use his weapons, he is also good with the women. Or at least Ian, in book three is a lady's man with his charm and intoxicating smile. He never expects to fall in love with his friend Aidan's younger sister, Kyla, and is not sure what to do about it. He's grown up with her, teased her through the years, taught her what he knows, and the last thing he wants is to fall in love with a girl who is almost like a sister to him.
Ian is also mad in a way that the other two are not, as he has inner demons haunting his head. And when he sees a vision in the bonfire on All Hallow's Eve of a man he's killed, his secrets of the past are threatened to exposure. Especially when he realizes the superstition of the dead being able to come back to life on that night holds true, and he is faced with the dead man who is now alive, and also faces his own past wrongdoings once again.
And of course, every one of my MadMen are paired up with a woman who knows how to handle someone as crazy as them. You will always find strong, independent, courageous heroines in my novels, as I like to empower females.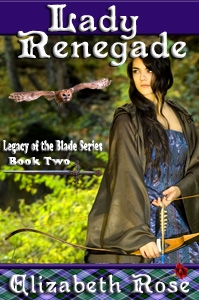 I also have several other series, my Legacy of the Blade Series being the inspiration for my MadMan MacKeefe Series. In Lady Renegade, book two of my Blade Series, you will find Storm MacKeefe, a Scottish Highlander who makes guest appearances in the latter series as well.
And Onyx from book one is actually the brother thought to be dead from my Daughters of the Dagger Series. You can read the FREE prequel book from this series to get you started.
Or for my paranormal readers, I have my Elemental Series with four powerful women who control the elements of fire, earth, air and water. They are joined up with four very dangerous men. I also have my Greek Myth Fantasy Series where I take the Greek Myths and turn them into romances, featuring gods, goddesses, and mythical creatures as well.
And for those who enjoy contemporary romance, I have my small town Tarnished Saints Series in the making. Twelve sons of a preacher all named after the apostles. But these men are far from saints, matter of fact they are nothing but trouble. Look for the third book in this series, Judging Judas coming in late Spring!
I love to hear from my readers, and want to know which books you enjoy the most and what you would like to see me write next. (I do have some more ideas up my sleeve for later on this year.) You can contact me privately by emailing me at elizabethrosenovels@gmail.com. And please stop by my website at http://elizabethrosenovels.com and subscribe to my mailing list so you can get my updates on new releases and free books which I offer frequently. You can also read excerpts of any of my novels there as well as watch my new video book trailers.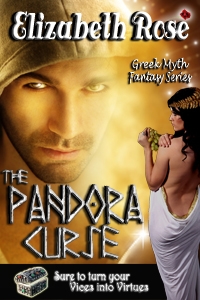 You can stop by my facebook page as well and hit the like button and see my posts there too. And my books are available at Amazon, (book trailers seen there too), Barnes and Noble, Smashwords, as well as Kobo and Apple.
I enjoyed being a guest today, and please be sure to experience a MadMan MacKeefe for yourself by picking up a copy today!
Elizabeth Rose