Interview with Lynette Sofras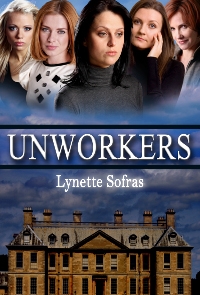 Where do you find inspiration for your stories?
Inspiration comes from many sources; bits of a dream, snips from reality that make me think "What if this happened to someone else, and what if it ended differently?"  The characters, settings and events in 'Unworkers' came from a house in which I used to live – not quite as old as Chichester Court, but just as strange…
What do you like best about writing?
Because I like to write the kind of stories I enjoy reading, one of the things I like best about writing is being immersed in my fictional worlds, where anything can (and often does) happen.  It's a double-edged sword though, because I can become so engrossed that the real world has to take a back seat, and some household chores don't stand a chance!
What is one of your favorite ways to learn about your characters?
I like to make a scrapbook and jot down all sorts of details about them (whether relevant to the story or not).  The characters gradually take on their own identities and wills and grow as the story progresses, so that I sometimes have to go back and change things as I learn more about them and what they would and wouldn't do.  It sounds a cliché to say that the characters take over, but they certainly do seem to develop a force of their own at times.
Would you tell us about your latest release?
'Unworkers', which was originally just a working title, was in my head for so long that after I finished it, the title had stuck so firmly, I couldn't bring myself to change it.  Joanna explains its meaning in the second chapter: "Unpaid, unvalued, unnoticed… we're like those little elfin tailors, beavering away quietly, without anyone ever seeing what we do; setting the world to rights with our neat little patches while we put our own lives on hold for everyone else."
The story concerns five different women, all mothers leading quite different lives and dealing with their own diverse issues, who come together because of a rather sinister old house, now converted into modern apartments.  They don't all live in Chichester Court, but after Anne – while undergoing an acrimonious divorce – moves in with her young son, strange and often terrifying things happen to all of them, drawing them closer together and changing their lives forever.
If the main characters in your latest release were invited to a masquerade party, what costumes would they wear?
Leaving their love interests and children right out of it, if the five women were to go to a masquerade party, they would all choose very different costumes.  Teenage mum Paige, being vulnerable and waif-like, would probably be Snow White, or Cinderella before or after the ball; the sleek, beautiful and sexy Rhia would be a gorgeous feline, while her friend Gemma might be Dorothy, from the Wizard of Oz, or Alice in Wonderland, always speaking her own mind and up for adventure or a bit of fun.  The oldest woman, Joanna, into all things New Age, would probably go as a hippie, or maybe even Cher in her heyday; while Anne, described as the unwitting catalyst for all the strange events, would be a dark fairy-witch queen, as long as the costume didn't make her look too wicked.
If you could meet one of your characters, which one would it be?
From any novel?  Great question.  I've always been impressed by one of the reviews from my first contemporary romance titled 'The Apple Tree'.  The reader wrote: "I want to find my own Nicholas.  If I ever find anyone half as decent and loving as that man then I will be a happy woman."  So with that endorsement, I think I'd like to meet my very first hero.  Mind you, I usually fall a little bit in love with my heroes, so I'm not overly fussy about which one I meet, as long as it's not Ellis from 'Killing Jenna Crane' – he's far too dark and self-centred for me.
Do you prefer writing your heroes, your heroines or do you like writing both equally?
Another interesting question.  In the beginning, my heroines took all my attention and the heroes were secondary characters, but as I gained confidence in my writing, I found I preferred writing the heroes and started giving them stronger voices.  When I came to writing Greg, in 'Shopping for Love', he wasn't a millionaire, a Hollywood star, a shipping tycoon or anything of that sort – and that seemed to make his personality richer.  He's a very down to earth man, juggling his time and energies between his various commitments – which all seem in danger of getting completely out of hand.  Greg is my most realistic hero to date and therefore quite a favourite and he gave me the confidence to write my next story ('Killing Jenna Crane') entirely from a male perspective.
If you could step into one of your books, which one would it be?
Since I have, to some extent, already stepped into the world of 'Unworkers', I'd probably go for one of the more glamorous ones.  I have a passion for beautiful houses, and these play no small role in several of my books.  In 'Wishful Thinking', Jess visits an old converted farmhouse in Hampshire – the country retreat of Adam, one of the band members of Wishful.  This lovely old place with its thatched roof and cosy interior full of nooks and crannies, not to mention the delightful people living there, is one place in which I could happily relax for a few days.
Buy Link:  http://mybook.to/Unworkers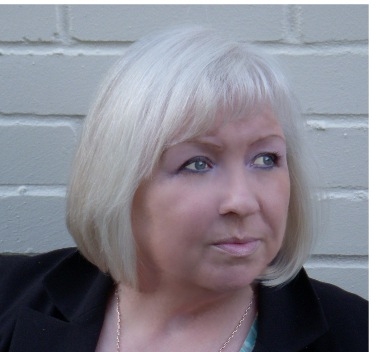 Author Bio:
A former English teacher, Lynette Sofras gave up a high level career in education to focus on her writing a few years ago, thus fulfilling her lifelong dream. She mainly writes women fiction, often with suspense and/or a supernatural twist. When not producing novels, she provides editing and occasional online tutoring services. Learn more about her and her books at her website and/or blog.