Interview with Debra Dier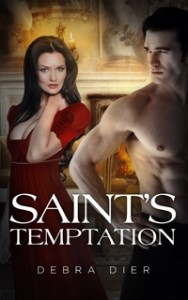 What is one of your favorite things about writing?
When a book is completed. The writing process can be frustrating but I always love it when the novel emerges from the wreckage of the process.
When you're brainstorming for a new story, what usually comes first for you, the plot or the characters?
It's usually a what if question for me. Although all of my books are character driven, I might come up with an idea and figure out who would best bring that idea to life.
Are you a plotter or a pantser?
In the past I have always failed to be a true plotter. Any outline I might have created soon became a dusty antique. I always had an idea of where I was going but I usually took the scenic route. Recently James Patterson instructed me to use an outline. If James Patterson says you should outline, you should probably give it a good try. For the new series I am planning, I am trying to do an outline first and stick to it.
When you're writing, who is more in control, you or your characters?
I am always in control, but I listen to my characters. If they ever stop talking to me, I know I'm in trouble.
Can you write sex scenes at any time or do you have to be "in the mood?"
I guess I have a hair trigger, because I can always write a steamy love scene.
What is the most difficult thing about writing?
I hate middles.
What do you like about writing series books?
I like having characters stroll back into my head and onto the page. After spending hours with characters and getting to know them, and love them, I like to see them again.
What is one of your favorite ways to learn about your characters?
I drag my main characters into a room and ask questions. What influenced you most growing up? What was your relationship with your parents? What do you think of most women you meet? I keep asking until I have a good idea of just who this person is and what makes him tick.
What do you feel are some of the pros and cons of electronic publishing (instead of traditional print format)?
If you are with a traditional publisher there are no cons to electronic publishing. An independent author has a more difficult time getting a physical book into the hands of a reader. Many readers still prefer to have a physical book in their hands. The one marvelous thing about electronic books is the fact they cannot be stripped and returned. Readers are able to discover a writer and go back and acquire her entire backlist; something that was really difficult before e-books.
What do you feel are some of the pros and cons of indie publishing?
When you are with a publisher you have an editor who helps guide your work. You also have a company behind you that pulls together the cover and blurb, all the aspects of publishing as well as marketing. When you are independent you are the writer and the publisher. You need to cultivate relationships with people you trust who can help with the editing process and all the other aspects of publishing. As an independent you have complete control, which is both a blessing and a curse.
Where do you find inspiration for your stories?
I find inspiration from all things, a movie, a song, something I see when I'm out and about, a thought, a feeling, a question that I ask myself. I like finding interesting situations and dropping people into those situations. I also love puzzles and mysteries so I usually have those elements in my romances.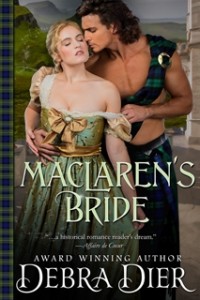 Would you tell us about your latest release?
Set in the Highlands after Waterloo, my latest release is MacLaren's Bride, which is a substantially revised edition of one of my earlier novels. Meg Drummond fell in love with her life-long friend Alec MacLaren when she was fifteen, but he thought of her as only a friend. She lost her belief in happily ever after when her parents' marriage fell apart. Nine years later, Alec kidnaps and marries Meg out of a debt of honor to her father. Alec soon realizes there might be more to this inconvenient marriage than he expected. He must earn her trust to earn her love. While Alec tries to make a real marriage with his captive bride, a murderer plots to take everything from him.
What are you working on now?
The Gentlemen of Excalibur is a series set in Regency England involving several members of an exclusive club who each find themselves plunged into danger and romance.
Do you have an excerpt from your latest release you would like to share?
He grabbed her wrists and pinned her hands to the pillow on either side of her head. "I won't be turned away like a hungry mongrel looking for a few scraps from your dinner table."
"I will not submit to you."
"I will not take you by force." He nuzzled aside her hair and pressed his lips against her neck, her fragrance flooding his senses. He smiled when he felt a tremor ripple through her.
"Stop that!" She twisted beneath him. "I won't be used like a common courtesan."
"There is nothing common about you." He flicked his tongue against the soft skin beneath her ear, smiling at her sharp inhalation.
"Stop it!"
He lifted and looked into her eyes, seeing a conflict there that gave him cause to hope. "Tell me what I did to make you angry."
"Nothing." She pursed her lips. "Just go away, Alec."
"I won't do that." He traced the curve of her ear with the tip of his tongue, feeling the commotion he set off inside of her in the fine trembling of her body. "Ah, Meg. How the devil am I supposed to make amends when you won't tell me what I've done to make you so angry?"
"I'm not angry!" She released a frustrated growl. "Why can you not just leave me alone?"
He looked straight into her furious green eyes and confessed a truth that had worked its way upon him until he finally recognized it for what it was. "Because I love you."
She sucked in her breath. "What?"
"I said I love you. Deeply. Madly. With every fiber of my being."
She parted her lips, then closed them, then parted them again. Still it was several seconds before she spoke. "That's a fine tactic, MacLaren, designed no doubt to knock me off balance. I warn you, I shall take it very badly if you seduce me against my will."
He brushed his lips against her temple and breathed in her scent. "Is any woman ever truly seduced against her will?"
"You know very well what I mean." She struggled against him. "I want you to leave."
"I won't be turned away, mo ghràdh."
She arched her eyebrows. "Did you just call me a stubborn hen-wit?"
"You are stubborn, but I said my love." He kissed the warm softness of her cheek. "I love you. And don't even think about telling me that I'm not capable of falling in love, or being faithful, or knowing my own sentiments."
Meg narrowed her eyes. "I can think what I choose."
"Stubborn lass." He smoothed his thumbs over her wrists, holding her captive while he spoke the words he could no longer keep locked inside of him. "I cannot tell you when I knew for certain that what I felt for you was love. I think it's been inside of me since I was a lad, like a seed that's been planted and grows slowly until that wee small seed is a tree with roots that sink deep into my soul and branches that rise and twist through every part of me. I knew I wanted you that first night in London. Yet I didn't know how deep the affliction had taken hold until later. I've never thought of another woman as my wife. Only you."
She moistened her lips, tears gathering in her eyes. "I suspect you seldom thought of any woman as your wife."
"True." He rested his forehead against hers, absorbing her soft exhalation before lifting to look down into her wary eyes. "I want to hold you tonight. That's all. Just let me hold you while you sleep. And one day you'll realize how much I love you, Meg. For tonight just let me hold you."
What three words would the hero of your story use to describe his love interest? Stubborn, Intelligent, Compassionate
What three words would the heroine of your story use to describe her love interest? Charming, Maddening, Compelling
If the main characters in your latest release were invited to a masquerade party, what costumes would they wear?
Although the story is set in Regency Scotland, Alec would be a medieval knight, and Meg would be the Snow Queen from a fairy tale
What makes the hero of MacLaren's Bride hot?
Alec understands Meg. He is confident and kind, gentle and bold, a warrior and a lover. He is an honorable man placed in a difficult situation and he handles it with intelligence and humor. He knows he has to use gentleness to tame his reluctant bride.
Would you give us a sneak peek at one of your upcoming releases?
The last book I wrote before I took a break from writing years ago, Dangerous, was the first book in what would have become a series set in Regency England. I am revising Dangerous before it is released and continuing with the second book in that series. In the second book of The Gentlemen of Excalibur series, a Duke who believes himself too harsh to ever surrender his heart meets a young lady who could have her pick of men and wants only the one who could destroy her. Through the dark humor of an aristocratic sociopath, Charlotte is plunged into a world of blackmail and murder. Yet the danger is worthwhile since it allows her a chance to win the reluctant heart of the Dragon Duke.
Do you have a favorite character or characters you feel especially close to?
I fall in love with all of my heroes.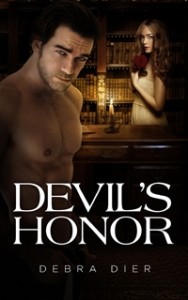 Would you share one of the sexiest or most romantic lines from one of your books?
"With you, I can be reckless and wicked and allow my imagination to soar, and you will not judge me harshly." Isabel Darracott, Devil's Honor
What are a few of your favorite book covers that have been done for your books?
Saint's Temptation and MacLaren's Bride are my favorite covers from the new releases.
From my older books I loved the cover of The Sorcerer's Lady and Saint's Temptation, as well as MacKenzie's Magic.
If you could meet one of your characters, which one would it be?
Connor from The Sorcerer's Lady, an Irish Viking Sorcerer
Do you prefer writing your heroes, your heroines or do you like writing both equally?
I prefer writing my heroes.
If you were a shapeshifter and could become any one item owned by your latest romance hero (or heroine), what would it be?
Alec's kilt.
If you could step into one of your books, which one would it be?
Devil's Honor
Would you share a favorite quote from your latest hero, heroine or villain?
"You can argue with me if you like, you can shout but I'll not leave. I'll never leave. You own my heart." Alec MacLaren, MacLaren's Bride
Would you tell us about yourself?
I tend to be a hopeful romantic, too optimistic at times. I knew at an early age I needed a creative outlet. I live with my husband, daughter and our menagerie of pets.
What are your favorite genres to read and write?
I love romance, mystery, thrillers, science fiction, and paranormal
Where can we visit you online?
When you're not writing, what do you like to do?
I like to work out, walk with my dogs, read, go to movies, and travel
How long have you been writing?
I started writing when I was a teenager. My first book was published in 1993
To you what makes a great romance hero?
Integrity. I think a romance hero should be honorable even if he doesn't know it. Once he meets the heroine, he shouldn't be interested in any other woman.
To you what makes a great romance heroine?
Intelligence and strong will. I also think she should be compassionate.
Do you have any particular writing habits? (Listening to music, best time of day to write, etc.)
I write best in the morning and I listen to classical music
Where would you go on your dream vacation?
Great Britain. I love the history, the great cities and the quiet countryside, the stately old homes, the pulse of London, and I love visiting the places I often describe in my books.
Name three fictional characters (not your own) that you find hot. They can be from books, movies, or TV.
Sebastian from Lord of Scoundrels by Loretta Chase, Dean Winchester from Supernatural, Captain America as portrayed by Chris Evans. Bonus: Mr. Darcy from Pride and Prejudice
If you could be any kind of shapeshifter, what kind would you be?
I would shift into an invincible superhero with super strength, the ability to control minds, and eat anything without gaining an ounce
What is your favorite season?
Autumn
What book are you currently reading?
Just finished Dukes Prefer Blondes by Loretta Chase
What is the last movie you watched?
Star Wars the Force Awakens
What is your favorite comfort food?
Spaghetti bolognaise followed by copious amounts of dark chocolate
Do you have any pets?
Two Irish Setters named Connor and Jamie, and a half-breed Siamese cat named Harry Potter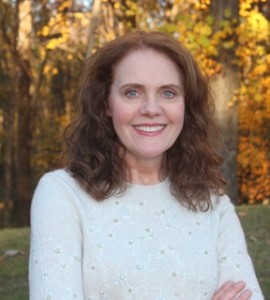 Author Bio:
Debra Dier is the award winning author of sixteen critically acclaimed romance novels and short stories. Her work has earned her a place in the Writer's Hall of Fame.
Debra was born and raised in Niagara Falls, New York. Although she always knew she wanted to do something creative in life, well-meaning family members talked her into doing something in a much more practical light. She received a BS in Information Systems Management and headed down a career path that included writing computer code and designing computer systems. It wasn't exactly what she had in mind when she thought of a purely creative career. For some mystifying reason, she was put on a fast track in this career and became a manager of other programmers and analysts in a large corporation at a young age. It was then she decided to try her hand at writing something other than computer code. After her first novel, Surrender the Dream was published, she took the plunge into writing full time. She has never regretted that decision.
Deb lives in the mid-west with her family, their two Irish Setters who often make appearances in her books, and a cat who keeps asking for a starring role.
Links
http://www.amazon.com/gp/product/B01C4FP4KE?creativeASIN=B01C4FP4KE&linkCode=w00&linkId=M5M2U76UW5YNYE2S&ref_=as_sl_pc_tf_til&tag=debdie-20
http://www.barnesandnoble.com/w/maclarens-bride-debra-dier/1013897001?ean=2940157858346
https://itunes.apple.com/us/book/id1087001821
https://store.kobobooks.com/en-us/ebook/maclaren-s-bride
http://www.indiebound.org/book/9781629960296