Character Interview with Lord Dal from The Windmaster Novels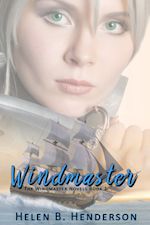 Character Interview with Lord Dal from The Windmaster Novels
Where are you from?
My kin is Clan Daimh. Ours may not be the largest of the clans, but our people have ruled our homeland in the Mt'wan Mountains since the time before telling. Royal blood as well as that of warriors flows in our veins.
Do you have any tattoos or piercings?
Unlike many of my men and the other officers in Telarim the Red's mercenary troop, I never had symbols of luck or curse inked on my body. His voice hoarsened. There are marks that I don't show in public–scars from my time as a prisoner in the Oracle of Givneh's dungeon.
What is the craziest thing you've ever done?
Some might say jumping off a cliff is crazy. But in my defense Tairneach (the falaire stallion that has accepted me as his rider) and I were surrounded by several squads of archers with no avenue of escape other than the cliff. I had my mate to think of and offered to surrender myself and let Taer track and rescue me. He refused. After all are years together I trusted him. He turned and raced toward the cliff and out into space. Obviously I survived but you'll have to read the how in the tale Windmaster.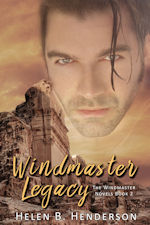 What is your job?
As a young man, I trained horses for my Clan. Upon reaching of full age, because as the younger son there would be no place for me as ruler, I left my kin to join Telarim the Red's mercenary troop. My heart-home is the Isle of Mages, home of the school of wizards where I help the next generation learn to control magic–and themselves. A dark shadow crossed his features as if he remembered fallen comrades. Although already tall, his stature seemed to grow.
I am the Archmage.
Do you have any special powers or skills?
I have more magic than the normal wizard. Not surprising with my military background, my magical talents lie in areas other than healing. When I was chosen to lead the Council of Wizards, as was done since Belrum walked out of the desert, I was given the master spells. Only held by one member of each generation, they provide control over all other mages.
What makes you angry?
One who abuses their power, who murders innocents. Which is why I hunt Bashim, former instructor of the School of Mages. He betrayed his fellow mages, killed the instructors and students. The transgression of kinslayer was bad enough, but he also murdered the villagers on the Isle, from the youngest babe to the oldest graybeard. They were innocents, but in his lust to control all magic, to be the only mage, Bashim was willing to sacrifice any and all.
Are you a people person or a lone wolf?
A lesson learned early in my mercenary days was that all men live–and die–alone. Allowing yourself to be bound to another human being provides your enemies with a weapon against you.
Who is your closest friend?
Before Ellspeth became my mate, Semelen, a retired member of the Council of Mages was my closest friend. He taught me how to be a wizard, sometimes by teaching, but always by example. He came from an island in the southern sea and returned there to be guardian of the kapuna tree which carries the history of mages in its roots and leaves. And he died early because he shared his life force to save Ellspeth from a prophecy.
What is your main goal in life?
When the betrayer, Bashim, killed everyone on the Isle of Mages, he left those whose powers yet to awaken without a guide to the Way, the proper path of using magic. The next generation of wizards need to be found and trained so that they can build upon the heritage of the kapuna tree and create a new school for the generations to come.
Do you prefer one lover or multiple lovers?
Although I owned concubines during my days as a mercenary, only one woman has captured my heart and soul–Ellspeth, captain of Sea Falcon of the House of Cszabo.
What was the last gift you gave your mate, Ellspeth?
I could say that the last gift I gave her was the master spells. But they were given as much as me the Archmage as it was me the man. They were to protect her and if necessary let her carry on the mission to save the future of magic.
The true gift was one that at the time I made it I wasn't sure if she would accept it. I hoped–more accurately prayed–that she would forgive me the deception of marrying her without her knowledge or consent and accept a real proposal to share my world and my future. With my own two hands I carved the name of her ships and the image of her first command on a small piece of wood–a promise token.
To learn more about me, read The Windmaster Novels:
Windmaster – Available at Amazon  Kobo
Windmaster Legacy – Available at Amazon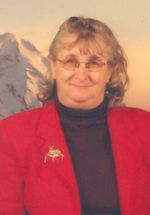 About Helen Henderson:
A former feature-story writer and correspondent, Henderson has also written fiction as long as she could remember. Her heritage reflects the contrasts of her Gemini sign. She is a descendent of a coal-miner's daughter and an aviation flight engineer. This dichotomy shows in her writing which crosses genres from historical adventures and westerns to science fiction and fantasy. In the world of romantic fantasy, among her works are two series:  the Dragshi Chronicles and The Windmaster Novels
Find Helen online at:
WEBSITE: helenhenderson-author.webs.com/
BLOG: helenhenderson-author.blogspot.com
AMAZON: http://amzn.com/e/B001HPM2XK
GOODREADS: http://www.goodreads.com/author/show/777491.Helen_Henderson
FACEBOOK – https://www.facebook.com/HelenHenderson.author