Blog Tour: Riversnow – Character Interview with Gennie Banks
Where are you from?
Wisconsin.
What is your job?
I'm a famous actress.
Are you a people person or a lone wolf?
I'm a lone wolf. I have a best friend, Bella, and my mother. Besides them, I find it hard to get close to people. Until I met Stefan.
Do you have any special powers or skills?
I'm a great actress. I am most comfortable when I'm being someone else.
What is your main goal in life?
To stay safe.
Do you or did you ever have a mentor?
My mother. She has stood by me through all the hardships and helps me stay sane in this crazy business.
Who is your greatest enemy and why?
Rick Murphy, Wisconsin Senator, now running for President. He raped me when I was fifteen years old.
Who is your closest friend?
Bella Webber. She's also my makeup artist. She's a little wild, which I love. I live vicariously through her.
Who is your love interest?
Stefan Spencer. He's my costar in the film we just wrapped in River Valley. I'm madly in love with him, but we cannot be anything but friends. I'm too damaged.
What is your favorite thing about Stefan?
His kind heart.
What makes Stefan sexy?
His sensitive eyes and expressive mouth. His strong shoulders. The way he smells.
What is the most annoying thing about Stefan?
He's messy. You should see his hotel room right now. It's like a teenage boy lives there.
Describe Stefan in three words.
Strong. Sensitive. Headstrong.
What was the last gift you gave Stefan?
I've never given him anything. I don't want to give him the wrong idea.
Where would you take Stefan on a dream vacation?
A cabin in the woods by a lake where no one could find us for weeks.
Do you have a secret fantasy?
To have a house in River Valley, married to Stefan with two children. Just a normal life with no one bothering us.
Describe yourself in three words.
Shy. Sensitive. Damaged.
Do you have pets?
No. I'm not home enough to have a pet.
Share a favorite memory.
My father and me building a snowman in our yard when I was seven years old.
What is your favorite food?
Tacos.
What kind of music do you listen to?
Country.
What is your favorite way to travel?
By private jet.
Name one piece of clothing you wouldn't want to live without.
My favorite pair of jeans. They're soft and loose. I've had them for ten years.
What is the best advice anyone ever gave you?
If you could give your past self a piece of advice, what would it be?
What is your idea of a perfect date?
Snuggled up on the couch watching a movie with Mexican food and wine.
What makes you happy?
Nailing a scene just right. Stefan's smile. Bella's laugh. My mother's voice.
What makes you angry?
That I can't let go of the past and move forward. Violent men. Injustice. Poverty.
How do you like to spend your free time?
I like to read and watch movies. Bubble baths. Walks on the beach.
Do you prefer one lover or multiple lovers?
No lovers. I can't be touched. Not after what happened to me.
What is the craziest thing you've ever done?
Took my first acting class even though I'm super shy.
Do you have any tattoos or piercings?
No tattoos. Pierced ears. I'm an old-fashioned type of girl.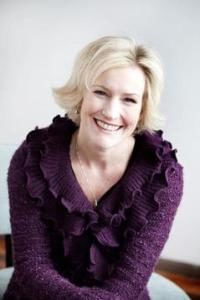 Bio: Tess Thompson is a women's fiction novelist living in Seattle with her husband and their four children. Like many of her characters in her bestselling romantic suspense series, she hails from a small town in Oregon. Her novel, "Duet for Three Hands", won first runner-up for a RONE Award for the American Historical 2016. Her second historical fiction novel, "Miller's Secret", released in January, 2017. Riversnow is her tenth novel. She's currently working on her eleventh novel, the fifth in the River Valley Series, Riverstorm.
Want to follow Tess on Social Media? Come join us!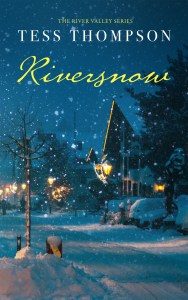 About The Book
Title: Riversnow
Author: Tess Thompson
Genre: Romantic Supsense
Genevieve Banks is beautiful and successful – and one of Hollywood's highest paid actresses.
While filming opposite Hollywood's heartthrob Stefan Spencer in River Valley, Genevieve and Stefan form a deep friendship. He wants to take their relationship to the next level, but a violent incident from Genevieve's past has made her feel intimacy is an impossibility.
When her closely guarded secret is revealed, Genevieve is forced into a decision: Stay silent and let others suffer or bravely confront her violent past and the man who hurt her.
In this fourth installment of the bestselling River Valley Series, author Tess Thompson explores themes of community, friendship and love.
https://www.amazon.com/Riversnow-River-Valley-Book-4-ebook/dp/B071D5J2JH